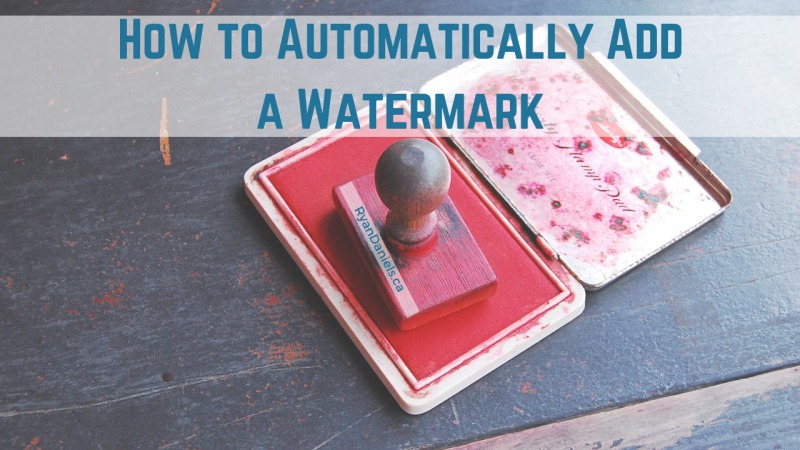 Most people have pictures on their website. If you don't have any pictures, you probably should! When these pictures are original works you don't want other people using them. A watermark can help deter unwanted use of your pictures. Another reason to add a watermark is if you want your logo on your pictures so people can identify your brand.
One way to help do that is by adding a watermark. Using a WordPress Plugin, you can automatically add watermark to your pictures. This is the second post in the Essential Guide to Images on your Website series.
Automatically Add Watermark
I like the free WordPress plugin Easy Watermark. It has many options to use text or a picture for the watermark. It can also automatically apply the watermark to your picture when you upload it to WordPress. If you don't want that, you can do a batch watermark on all your pictures or manually choose which existing pictures to watermark.
You might not want all images that WordPress automatically created to be watermarked. For example, the Thumbnail size is so small you might not want to see the watermark on it when reading your article. You only want the full size picture to have the watermark. Easy Watermark has the option to only apply the watermark to the image sizes you want.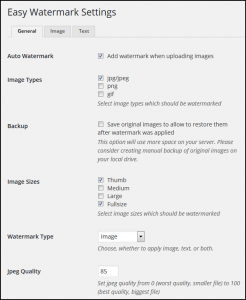 The settings I use so both portrait and landscape pictures look good with a watermark: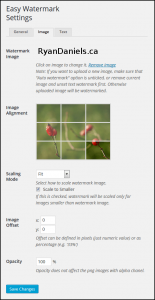 Notice I use an Image for the watermark. You can create the watermark image using paint.net. More about that tool in my next post about Image Optimization Guide. Be sure to use a PNG file with transparency, and you'll be good to go.
Wrapping Up
Adding a watermark to a picture is simple using a free WordPress plugin. If you don't want to use a plugin for this task, you can also manually add a watermark using your photo editing software of choice. I'd rather save some time and let WordPress handle the job!