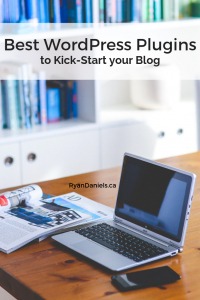 In this post I will show you the most helpful plugins you should use when starting a WordPress blog or website.
Now that you have a website or blog started and have installed your WordPress theme, it's time to install all the plugins you need. I will show you the best WordPress plugins to get your blog functioning so it does exactly what you want it to.
Plugins can do lots of different things, from making your content more shareable to making your website load faster and improve search engine ranking. See those social media icons at the top of this post, those are from a plugin.
Before you start publishing content, take a look at the following plugins that I recommend.